The most successful series of the last winter season was undoubtedly Yargı (Judgment), which was broadcast on Kanal D. Its extraordinary and exciting story and the great harmony of Pınar Deniz and Kaan Urgancıoğlu in the lead roles were the factors that brought the Yargı to success. Pınar Deniz, the leading actress of the series, who entered the summer vacation with the episode aired on Sunday evening, said goodbye to Yargı with tears.
The Yargı series bid farewell to the season with its 34th episode broadcast on Sunday evening. The last part again brought great controversy. The Yargı series, which is on the agenda all day long on social media with different labels, also signed a great season finale by ranking first in the ratings.
According to the news of Posta newspaper, Pınar Deniz, Ceylin of the Yargı, shed a lot of tears in the season finale of the series. It was learned that Pınar Deniz hugged and cried with her co-star Kaan Urgancıoğlu, who played Ilgaz in the final scene.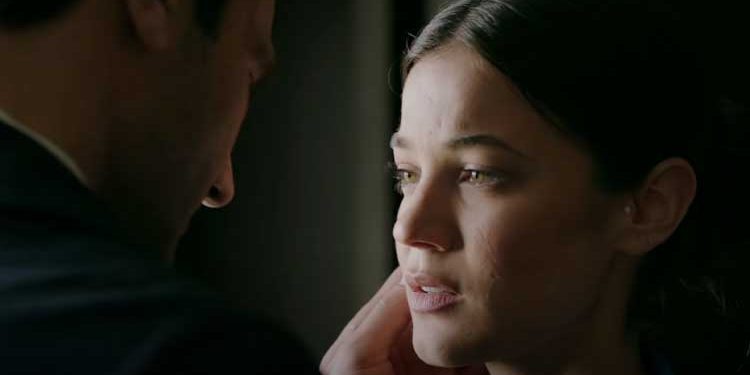 From the scene between Ceylin and Eren in the last scene of the final episode of Yargı broadcast on Sunday evening, it is understood that Ilgaz died and was even killed by Ceylin. While everyone thought that the couple would reach happiness with the wedding scene they saw in the season finale, the possibility that Ilgaz was killed by Ceylin shocked everyone.
The audience, who said that they would not watch a Yargı without Ilgaz, protested this situation with their posts on social media. There were also viewers who did not believe in Ilgaz's death. According to them, in the scene in question, Eren said, "How did you kill Ilgaz?" He used the phrase metaphorically. In other words, according to the audience, Metin or Çınar, one of Ilgaz's family, was actually killed and Ilgaz uttered this sentence because he was upset about this situation.
This situation brought to mind the possibility of Yargı to make a final at the end of the second season. Since it is not possible to think of a series without the main character, the story of the second season of Yargı will continue until Ilgaz is killed, and the series will make its finale at the end of the second season.
Of course, the ratings will determine the final decision. Therefore, if the ratings go well in the second season, the claim of the audience, who does not believe that Ilgaz is dead, will be true and the Yargı will continue in the third season.